We 've decided to honor Steve Jobs Life in Cydia Way


We got rejection from Apple Team and in the email Apple Review Team have said - "However, We have decided to honor his life in other ways and we are not accepting these types of apps."

We are really happy (& proud) to announce that 'Tribute Calendar' is launched with Cydia Store.
We have kept our promise to release the App free (as well Ad Free), it will remain Free for lifetime.

Finally, wanted to extend our thanks to lot many news sites, editors, Apple fans for providing great support on various blogs covering our story. In addition app is featured with  Sincerely Ship Library , so you can print wonderful Post Cards with images of 'Tribute Calendar'. You can find all the images of Tribute Calendar here.

One more thing…
If you don't have Cydia or Jail broken device , we are distributing the application to 25 lucky users as an Ad-hoc application. Write to us nuskhalabs@gmail.com

You can provide support to us by downloading our other application PhotoCalendar HD
Nuskha Labs Interview with AppleGoogle on Rejection of Steve Jobs Tribute Calendar

Interview With the Developer Whose App Got Rejected For Paying Tribute to Steve Jobs
Apple recently rejected an application in the App Store that paid tribute to Steve Jobs. In this interview, we talk directly to the developer of the application to get a behind the scenes picture and discuss about the next steps. 
1. What did the App do? How did you conceive the idea for the App?
- Application's name is Tribute Calendar – its Special Edition app of PhotoCalendar (bit.ly/photocalendar) app lets you create Calendar wallpaper with the image of popular Steve Jobs images. Also there are multiple themes and convenient positions to place the calendar image.
We release special edition of PhotoCalendar about events, personalities we love to honour. Earlier Royal Wedding Calendar ( bit.ly/royalCalendar ) was released with same idea.
Steve Jobs made larger impact to our personal life, and thats how the idea of Tribute Calendar was invoked.
2. Why do you think Apple has rejected your App? Any particular reasons that come to your mind?
Apple has been very sensitive about their trademarks, patents , individuals associated with the Apple. Apple is also very sensitive and selective when it comes to Steve Jobs. Considering the nature of our application, we don't think there is any thing objectionable at all. But we respect Apple's decision
3. What will be your next step relating to this App? Would you still be wanting to get this in the hands of users or will you focus on some other project?
We will be releasing the App on Cydia Market, also figuring out the way to reach out normal App Store Customers via next PhotoCalendar ( bit.ly/photocalendar & bit.ly/photocallite ) update.
4. Do you think Apple is right in the decision? How do you think Steve Jobs has changed the world for you (if he has)?
We respect the decision made by Apple, although we are quite disappointed because of rejection. Steve Jobs always been inspiration to us , you can find the simplicity and clarity which Steve liked in our applications.
If you've got any other questions for the developer, just ask it in the comments section below and we will make sure it gets answered.
We are getting lot of responses on News Sites and via Emails. We already had decided to post all the images used in to Tribute Calendar - (A tribute to Steve Jobs). Today we have released all the images on this blog.
We will be releasing the Tribute Calendar on Cydia in this week.
There's another way to create Calendar images with above images.
First Download all the images from this post.
then Download - PhotoCalendar HD (bit.ly/photocalendar).
PhotoCalendar HD you can create Calendar Images from your Photo Gallery or Photo Library.
(We have got 15 Promo Codes for this, If you want them send us an email.)
We also have PhotoCalendar Lite version (bit.ly/photocallite) but that allows you to create Calendar Images only with Camera Photos.

Thanks. For more details contact: nuskhalabs@gmail.com.

Note: We are not claiming any of the Photo's Copyrights. All the rights reserved for their respected Photo owners. We are really grateful that they made these photos available on Internet. If any of the Photo Owners would like to take their photo down from this post. Please contact on email.
Attached are Screen shots of the Tribute Calendar - Application submitted to Apple.
PhotoCalendar is an app, we are always proud of. You can create your personalize Calendar with photos friends and family.
Will apple approve program of Memories Calendar?

Update: Our app got approved long ago. There is another news regarding Rejection of Steve Jobs Tribute Calendar iOS app.

Dear all, 
Guys thank you for reading this mail , it is about  our 'Memories Calendar' program, for people like you.
Royal Wedding Calendar is a part of our "Memories Calendar" program.
http://itunes.apple.com/us/app/photocalendar-lite/id424081062?mt=8
We are inviting ordinary people, proud mothers/fathers, loving husbands/wives, caring daughter/sons, artists, photographers and all to be part of the Memories Calendar.
We are extending "Memories Calendar" to all you people. You can gift your personalized application for your loved ones.  We really want to help out and reach to you people.
A proud daughter/son can send a wonderful memories calendar to her father/ mother on their birthday/anniversary filled with all sweet memories.
A lovable wife can surprise her husband with memories calendar by sending all the wonderful moments they spent together on anniversaries. 
It is up to your imagination how best you treat your loved ones. We at Nuskha Labs , wanted to help you create most memorable gifts for your loved ones.
Memories Calendar is part of under $25 products. All people spend more than this either on cake or card or perfume? 
But bigger question is "Will Apple approve this application or a program at whole" ?
As Apple not allow applications which involves individuals?
This will surely populate already populated Apple Store. We are thinking of trying with 'Test A Flight' , but this requires a device enabled for Developer.
We really want to create a niche in gifting industry , by providing truly personalized application and also want to create a distribution limited to particular circle lets say to Friends and Family.
You can contact us on nuskhalabs@gmail.com
We invite photo artists and designers also to be part of Memories Calendar.
visit us : www.nuskhalabs.com
We are planning alternate solutions, independent of iTunes Store. 
Regards,
Nuskha Labs
Feature a Photo by Nuskha Labs (PhotoCalendar)
Greetings to all of you.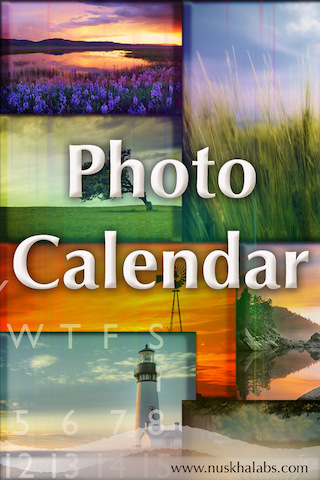 Nuskha Labs has created PhotoCalendar for all of you to share your wonderful moments with your friends and family as a part of Calendar.
http://itunes.apple.com/us/app/photocalendar-lite/id424081062?mt=8
We received tremendous response and achieved 'New and Noteworthy' title by iTunes Store.
Now we want you to be a part of the PhotoCalendar application, and share your most wonderful captures with our users.
Feature a Photo - I is an opportunity for a everyone to feature their captured photo as a default backgrounds of 12 months in PhotoCalendar iPhone application.
Feature a Photo - I ( 20th Jan '11 to 30th Jan '11) 
Selected photos will be available in update of PhotoCalendar in first week of February.
The process is very simple:
1. Like the page of Nuskha Labs in Facebook.
 http://www.facebook.com/pages/Nuskha-Labs/174410469260558
2. Upload your Photos to Nuskha Labs page.
3. Invite your friends to comment and like on photos you uploaded. Share the posts on your facebook wall.
4. On 30th January , 12 Photos with Maximum interaction will be selected as a democratic process.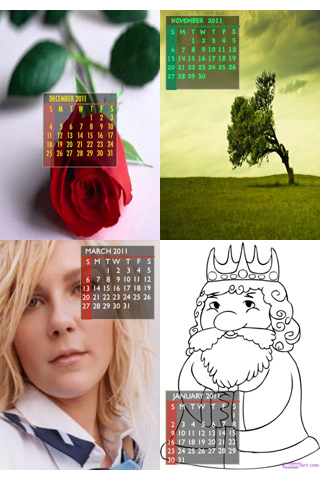 Hurrrry up , and please share this word along with your friends.
With Regards,
Team Nuskha Labs
Lessons learnt from PhotoCalendar - Amazing entrepreneur story
This is the first part of the post Lessons learnt from PhotoCalendar,  by co-founder and Sales/Marketing Head of Nuskha Labs.
We at Nuskha Labs always believed in creating simple things with minimalistic design and excellent User Experience.
PhotoCalendar (http://itunes.apple.com/us/app/photocalendar-lite/id424081062?mt=8) is our first product on iTunes Store. 
Our team consists of UI/UX designer and iOS Developers. So here are few good lessons we learnt about iTunes, Apple, Twitter, Facebook, Tumblr, Greystripe, Taiwan,  India and United States.
- Timing of the application release is as much important as Application itself
- iTunes and iOS users will greet your application open heartedly and you should always focus on user experience
-Apple Rejection can ruin your application timing , so always pre-validate your submissions 
-Holiday seasons really matter your Sales (in quantity if Free application)
-United States is not the only iTunes Market you should focus on 
-if your application has value , it will surely come as Top of the list
-if you don't have proper monetizing strategy your Sales will be of no use
- Sharing on Twitter is something very unusual in general , Facebook rocks !!!
Statistics about PhotoCalendar 
-20th December (Uploaded on iTunes as iPhotoCalendar)
-22nd December (Rejected for using 'iPhoto' in application name)
-23rd December (Uploaded with modifications on iTunes)
-23rd to 29th Apple Store was closed for Holiday Season
-29th December Application Live on iTunes Store
-29th December Sales in two digits
-30th Dec to 1st Jan Sales 500+
-2nd January Sales 4000+
-2nd January Topped Taiwan Store in Utilities application for Free
-2nd January ranked #3 India Store in Utilities application for Free
-2nd January entered in 'New and Noteworthy Category' 
-6th January updated as PhotoCalendar 1.1 with Twitter bug fix and ad-Integration
More things will be discussed on the same blog on next part of PhotoCalendar Story. This story is written by Co-founder and Sales/Marketing Head of Nuskha Labs - a product based startup company works in iPhone/iPad applications.