App Store Marketing & Advertising Guidelines - Is Apple going too far to control their App Store?
Apple today sent an App Store Marketing and Advertising Guidelines to all iOS Developers. 
Most of the time, these documents are guide for how to do certain tasks and self help guide for Developers for new features on App Store.
But this time the Guidelines are far from self help and very close stringent and rigid rules. It seems like Apple is trying to control its image everywhere on Internet, Publications and Broadcast medium. 
Apple is known for controlling Company and it's executives image and known for taking hard stand on these matters. 

You can find the document on Apple Developer Program alternatively you can find the document here: 
https://developer.apple.com/appstore/AppStoreMarketingGuidelines.pdf
We have reviewed the document couple of times and we found the guidelines very stringent, rigid and tough to follow. It is also difficult for Apple to control these guidelines as iOS , Applications and other Products are so much popular and the lot of content / material is generated on Top of these products.
We have identified few of the Interesting excerpts from the document which are really hard to believe. 
Like, for Custom Photography and Videos Apple has provided Do's and Don'ts Guidelines - 

But this one is really shocker:
Do not use White Apple Products !! What ?? Yes, Apple wants people to use Black Apple Products in Advertising and Marketing. 

For websites and App Store Promotions and Application Screenshots more guidelines are released. 
Few of the most surprising guidelines are here. 
First : You can not alter your Application Screenshot and can not add custom text / picture in Application Screenshots. That's probably very welcome move from the Consumer point of view as lot of FAKE or misleading applications can be filtered due to this new change.

Second: Do not overlap Apple Products

Third: Never display Apple Product's home Screen or Dock Icons in your communication!!! 

Apart from these, Apple has released perfect height, width of iPhone, iPad and iPhone 5 Logos and Icons details this will surely help designers. 
Apple has released Localizable 'Available on App Store' badges for website and accessories. 
That's it. We are digging more how it gonna affect to developers and designers on their general practice of Marketing and advertising iOS Games and Applications.
What do you think, is Apple going much far on this issue?

All the Screenshots are taken from:  https://developer.apple.com/appstore/AppStoreMarketingGuidelines.pdf 
Update: Apple has rejected Steve Jobs Timeline Application ! We got following response from App Review Team.
Thank you for submitting your app commemorating Steve Jobs. 
We appreciate your efforts honoring Steve. However, we've decided to honor his life in other ways and we are no longer accepting Steve Jobs apps.
You can use the Ad Hoc distribution method to share your app with your friends and family. 
We have got around 60 ad-hoc application to be distributed among people. You can find more details on www.nuskhalabs.com

Hello All,
We are really excited to share a sneak preview of our new iPad Application , it's called Steve Jobs Timeline.
Late last year we launched 'Tribute Calendar', Apple rejected our Application  with their reasoning. But we are not settled yet :)
This year we have created state of the Art Application with amazing User Interface and Visual Effects.
We have submitted our Application on last week and yet to hear from Apple about it's status. We are really hopeful about it's acceptance on Apple Store. 
Steve Jobs timeline captures important events from Steve's life, work and entrepreneur journey. We have also added quotes and popular pictures of Steve. 
If you want to try out this iPad application you can Sign up for the Preview via TestFlight here: http://tflig.ht/Pzui4T
Attaching few of the images captured from the Steve Jobs Timeline app. Please shower your love and share this to your friends and family.

You can signup on www.nuskhalabs.com, we will notify once the application available on App Store.  Thanks to LaunchRock for providing a platform for the Signups.
Regards,
Nuskha Labs
Apple Developer Support extended my Developer program for 4 Days
Today Morning was as usual, started with some fixes on client project. And then I went to my Apple Developer account for small work of Ad-hoc distribution to client.
'1 Day remaining in your Apple Developer Program'

OMG !! I forgot to renew my Apple Developer program , today was the last day for Renewal of the Program. Don't know how this thing slipped from my task list.

I immediately went through Renewal Process. Purchased the program and received a message that, It will take 24 Hours time to renew my Program and I will be notified by email.

That means, In 24 Hours I will receive notification and my Developer Program may resume.
What if my developer Program get expired in between?

A.) My all Apps will be removed from the Store.
B.) My all Apps which are 'Waiting For Review' mode will be removed and once again either I need to resubmit apps or they may be dragged I to new queue when my Program gets renewal. ( I am not quite sure about this. )

I talked with Apple Developer Support (Singapore) , only option left because of Time Zone.

Nice talking Gentleman received my call in around 30 seconds (not bad).!

I explained him a problem and my fear about Re-queueing the already submitted applications. (Unlike other Customer Support, they didn't asked any annoying question about Verification of My Name, Address, Age and Phone Number.)

He immediately understood my problem , and asked me my immediate contact number in case current call get disconnected. (That's a smart move, as in my Developer Account I have provided Company Number that is different than my immediate contact number.)

International call sucked my Talk Time (Balance Minutes), so unfortunately my call got disconnected!! I was keeping my fingers crossed that whether the gentleman on other line understood my problem or not.

But Luckily in 5 - 7 minutes - I received an International Phone call and on the line was the same guy from Apple.

He told me that he understood my problem and to resolve the matter
' Apple will extend your current developer program for 4 more days' …!

What?? Yes, they extended my Program for few days, so I may not suffer in any case of system generated Program expiration.

I said (still bemused) thanks to Support guy,  and he said Welcome.

For lot many people its not noteworthy incident which you would mind to share.

But for me , where Customer Support is really worst by all the Service Provide/Telecoms in Asia, its unbelievably surreal experience. In India, from Customer Support guys you hear only one sentence "We are extremely sorry , We can't help you with this problem" or "We can't change in the System. Sorry for the inconvenience"

I am pleased, surprised and happy that Apple takes care of its developers and customers by what best they can do. Presumably Apple provides best Customer/ Developer Support in all Technology Giants.

I found one more reason , one more story to love Apple more. !

Note: Checkout our Valentine Memories Program - First ever truly personalized iPhone app for your loved ones.
PhotoCalendar is an app, we are always proud of. You can create your personalize Calendar with photos friends and family.
Feature a Photo by Nuskha Labs (PhotoCalendar)
Greetings to all of you.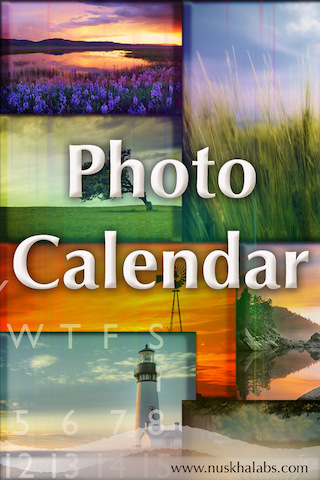 Nuskha Labs has created PhotoCalendar for all of you to share your wonderful moments with your friends and family as a part of Calendar.
http://itunes.apple.com/us/app/photocalendar-lite/id424081062?mt=8
We received tremendous response and achieved 'New and Noteworthy' title by iTunes Store.
Now we want you to be a part of the PhotoCalendar application, and share your most wonderful captures with our users.
Feature a Photo - I is an opportunity for a everyone to feature their captured photo as a default backgrounds of 12 months in PhotoCalendar iPhone application.
Feature a Photo - I ( 20th Jan '11 to 30th Jan '11) 
Selected photos will be available in update of PhotoCalendar in first week of February.
The process is very simple:
1. Like the page of Nuskha Labs in Facebook.
 http://www.facebook.com/pages/Nuskha-Labs/174410469260558
2. Upload your Photos to Nuskha Labs page.
3. Invite your friends to comment and like on photos you uploaded. Share the posts on your facebook wall.
4. On 30th January , 12 Photos with Maximum interaction will be selected as a democratic process.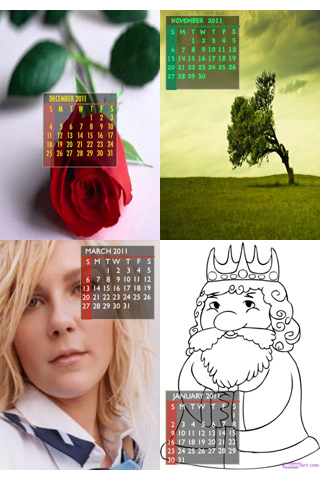 Hurrrry up , and please share this word along with your friends.
With Regards,
Team Nuskha Labs
Lessons learnt from PhotoCalendar - Amazing entrepreneur story
This is the first part of the post Lessons learnt from PhotoCalendar,  by co-founder and Sales/Marketing Head of Nuskha Labs.
We at Nuskha Labs always believed in creating simple things with minimalistic design and excellent User Experience.
PhotoCalendar (http://itunes.apple.com/us/app/photocalendar-lite/id424081062?mt=8) is our first product on iTunes Store. 
Our team consists of UI/UX designer and iOS Developers. So here are few good lessons we learnt about iTunes, Apple, Twitter, Facebook, Tumblr, Greystripe, Taiwan,  India and United States.
- Timing of the application release is as much important as Application itself
- iTunes and iOS users will greet your application open heartedly and you should always focus on user experience
-Apple Rejection can ruin your application timing , so always pre-validate your submissions 
-Holiday seasons really matter your Sales (in quantity if Free application)
-United States is not the only iTunes Market you should focus on 
-if your application has value , it will surely come as Top of the list
-if you don't have proper monetizing strategy your Sales will be of no use
- Sharing on Twitter is something very unusual in general , Facebook rocks !!!
Statistics about PhotoCalendar 
-20th December (Uploaded on iTunes as iPhotoCalendar)
-22nd December (Rejected for using 'iPhoto' in application name)
-23rd December (Uploaded with modifications on iTunes)
-23rd to 29th Apple Store was closed for Holiday Season
-29th December Application Live on iTunes Store
-29th December Sales in two digits
-30th Dec to 1st Jan Sales 500+
-2nd January Sales 4000+
-2nd January Topped Taiwan Store in Utilities application for Free
-2nd January ranked #3 India Store in Utilities application for Free
-2nd January entered in 'New and Noteworthy Category' 
-6th January updated as PhotoCalendar 1.1 with Twitter bug fix and ad-Integration
More things will be discussed on the same blog on next part of PhotoCalendar Story. This story is written by Co-founder and Sales/Marketing Head of Nuskha Labs - a product based startup company works in iPhone/iPad applications.
2011 Photo Calendar for iPhone
Are you looking for a perfect new year gift?
Whats better than a 2011 Calendar with the Photos of your friends and family !!
Photo Calendar -1.0 (http://bit.ly/i7wizg) is the application you are looking for this holiday season. It is FREE for Holiday Seasons only.(31 Dec '10 to 06 Jan '11)
http://itunes.apple.com/us/app/photocalendar-lite/id424081062?mt=8
* Add Photos to the Calendar from your Photo Albums/ Gallery
* Caputre Recent photo and to the Calendar Layout
* Customize the Calendar Theme 
* Share calendar to your friends on Twitter and Facebook
* Share calendar to your tumblr friends 
* Email calendar to your friends and family
* Set Calendar as your Desktop wallpaper , save in your iPhone/iPod 
* Share your images with nuskhalabs.tumblr.com
* Follow @nuskhalabs on Twitter
This time celebrate Green movement and gift e-Calendar with Photo Calendar on iPhone/iPod/iPad. 
Photo Calendar 1.0 is an application from (Nuskha Labs) (www.nuskhalabs.com)
Happy New year to all of you.